Kindhearted Nick (The true story of Santa Claus)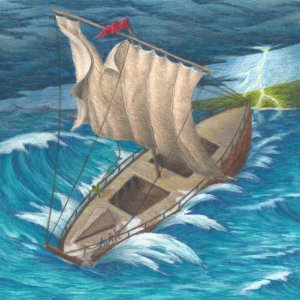 Kindhearted Nick
is a children's book by Douglas Twitchell, which is currently in process of being illustrated.
The book is a biography of Bishop Nicholas of Myra, a man who lived north of the Mediterranean Sea, during the time of Emperor Constantine. Bishop Nicholas is the man we all know as Saint Nicholas, or Santa Claus.
Kindhearted Nick
tells briefly of Nick's childhood before diving into some of the stories from his adult life. You will read about Nick's pilgrimage to the Holy Land, and the storm at sea that nearly killed him (the picture shown here is a preliminary drawing of this event in the life of Nicholas).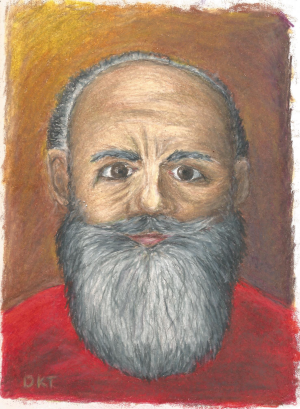 The book also tells the story of his gift of gold coins to a destitute family. This is the story from which we get our legends of chimney-climbing and stocking-filling.
You will also get to read about Nick's interactions with Emperor Constantine and Arius at the Council of Nicea, and the strange story of how he became the bishop of Myra.
The book is designed to teach children that yes, there really was a Santa Claus, and his true life story is just as wonderful - perhaps even more wonderful - than the stories people tell about him today.
If you want to be notified when this book is available to purchase on Amazon, please add your name e-mail address to the form below, and we will contact you when the book is available!
Note:
We are a participant in the Amazon Services LLC Associates Program, an affiliate advertising program designed to provide a means for us to earn fees by linking to Amazon.com and affiliated sites.